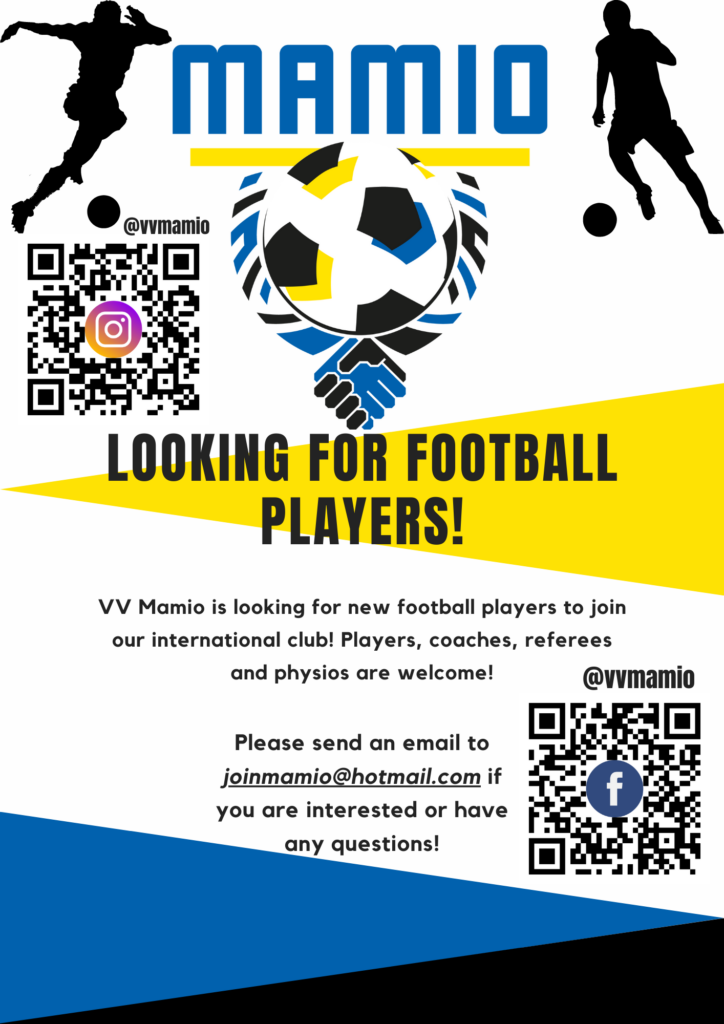 Join football club Mamio?
Interested in playing football at Mamio, together with many other (international) students? We have several international student teams playing at various levels of competition in the official Dutch league system organized by the KNVB and are looking for new players! Please send an email with a short explanation of how much experience you have in club football to: joinmamio@hotmail.com and we will contact you soon and can invite you for a trial training with one of our teams!
For more information about our teams, check out the following article in the UKrant:
We are an ambitious club with many goals for growth and promotions through the leagues in the future, will you join us soon to help us achieve it? We are also open for other volunteer work such as work in the club house/canteen or marketing/content creation, if you are interested to help us out just contact us! We are also looking for new coaches, referees and physios.
Any support along the sidelines is naturally also greatly appreciated! Check out the widget to the left (on laptop) or above (on mobile) to see all the upcoming games of our teams!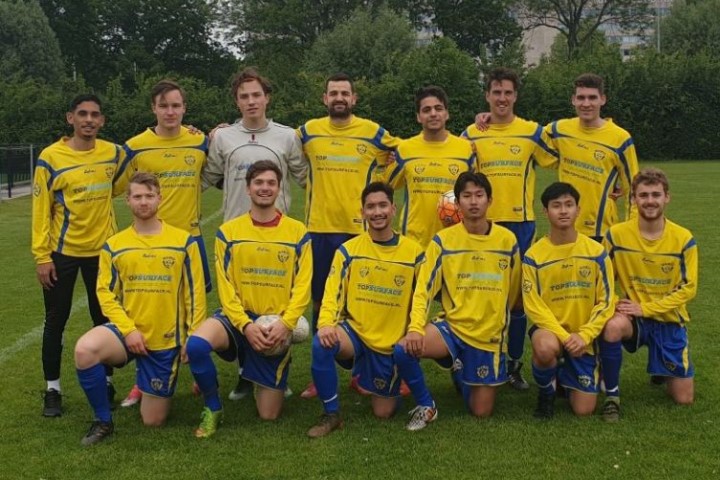 Mamio neemt voortouw in integratie, rekruteert buitenlandse studenten
V.V. Mamio rekruteert buitenlandse studenten voor twee teams. De Groningse voetbalclub neemt hierin het voortouw voor hun integratie in de lokale gemeenschap.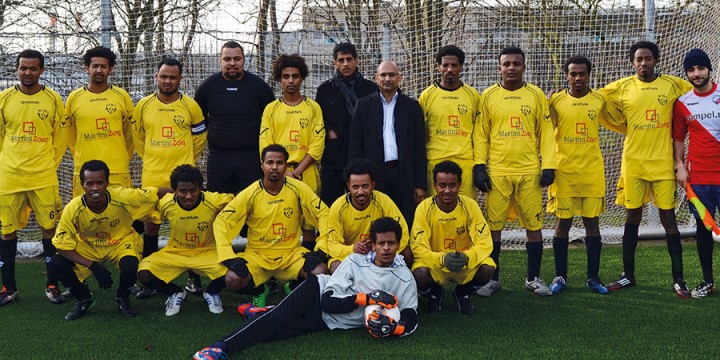 Meer dan 30 nationaliteiten binnen v.v. Mamio
Het eerste elftal telt elf nationaliteiten, binnen de vereniging meer dan dertig. De in 1971 opgerichte voetbalvereniging door een voor Surinamers floreert als toevluchtoord voor iedere nationaliteit.